Worldwide application made possible by simple design and the materials used. Vlotterkering® is designed to be a temporary water barrier integrated into a dike or embankment that protects the land and its inhabitants from extreme water surges. Vlotterkering® is a flexible barrier that closes automatically. It consists of a cement basin and a float with a steel panel lid on top that serves as the water barrier. When the Vlotterkering® is not in use, the float rests in the cement basin integrated in the embankment.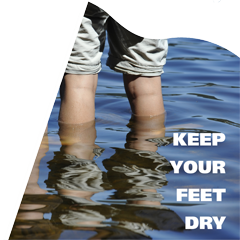 For more information, benefits and possible applications, click here …. You can also watch 4 videos, we posted on the website.
For questions, remarks or a request for dealership, we refer you to the contact page.